518 Monroe Tpke., Monroe, CT  06468

Ph. (203) 452-0799 / Fax (203) 452-0405

I have been a patient of Dr. Diamond for over 15 years.  There are so many things that he has treated me for: neck, back and pain; environmental allergies; anxiety and depression; and recuperation from several major surgeries.  What keeps me coming back (besides the physical issues) is the sense of caring I get during my appointments and beyond.  He goes above and beyond the typical doctor.  I know that he will always be there to support me in any way he can.  Dr. Diamond has truly changed my life for the better! 

What are our patients saying?

Diamond Chiropractic CT takes special care to understand the unique needs of each of our patients to design individualized health care solutions that exceed expectations. Our attentive staff makes every effort to ensure you are 100% satisfied.  If you would like to submit a testimonial, please click here.
We are proud to share these testimonials from our clients:

I have been a patient of Dr. Diamond for 18 years.  He has given me chiropractic adjustments on back and neck and helped to reduce or eliminate my allergies to pollen, dust, mold and certain foods.  Also, he has worked some of my digestive issues.  I always feel better after each appointment.  His concerned for you is always evident.  Unlike many doctors, Dr. Diamond is a fantastic listener and is very open to anything that works.  There is a lot of laughter involved and he treats me like family!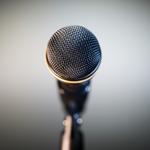 He is the key to my success!

He hits the right spot :)